The services of a professional drone pilot are increasingly in demand in different sectors. In some fields, such as topography, drones have been used as a working tool for a long time. However, in other sectors such as sports broadcasting, they have started to use them recently with excellent results, so surely more and more areas will join the use of drones to provide better customer service.
Let's see in which sectors drones are widely used and which ones demand more professional pilots to do the jobs.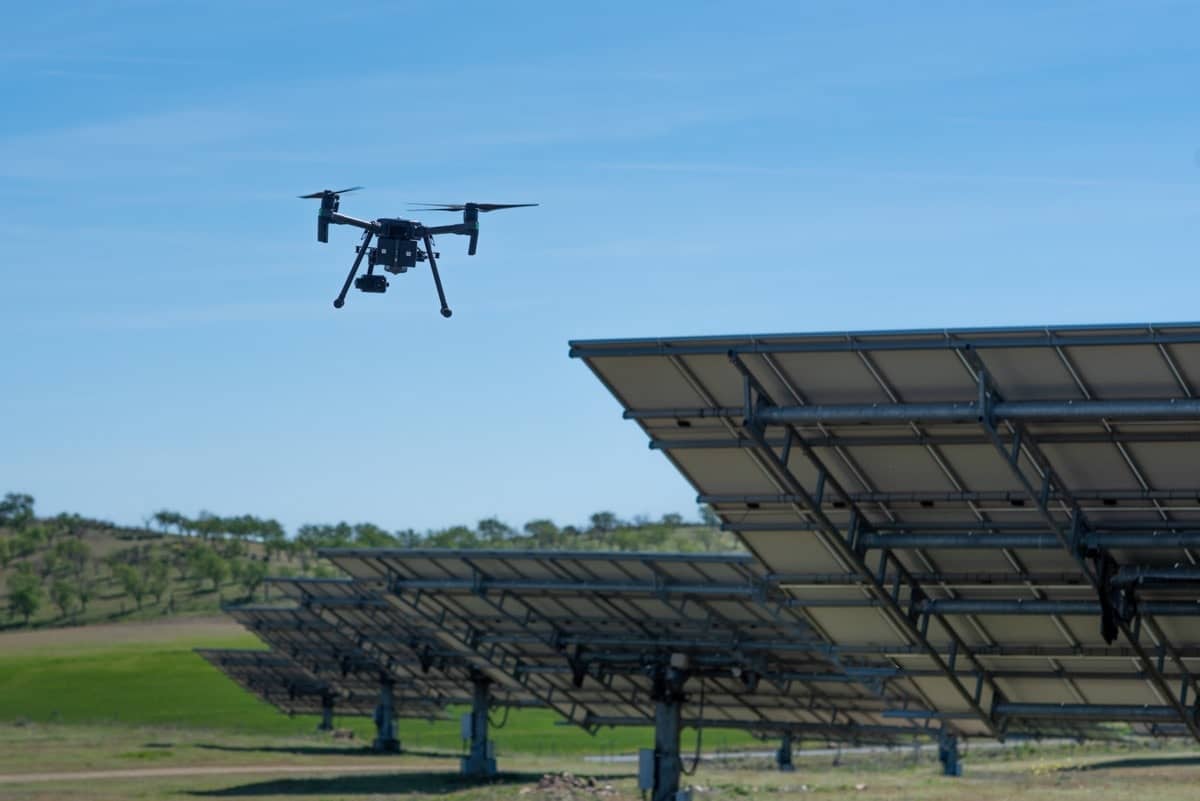 Uses of professional drones
Audiovisual sector
The audiovisual sector is perhaps the one in which the use of professional drones for advertising, cinema or television programs has become more widespread. The spectacular images and the ability to reach places where it would be impossible to film, are some of the advantages offered by drones. If they did not exist, the cost of helicopters, airplanes or cranes for filming would be very difficult to assume, therefore, many costs and risks for the filming team are minimized.
Topographic sector
Surveying, mapping and geomatics are disciplines where drones have been used for a long time. More and more sensors and devices are becoming available so that drones can provide more information, reduce time and complexity of the work. It is undoubtedly a very valuable tool for professionals.
Emergencies and security
Drones are very effective in preventive work, rescue of people, surveillance, forest fire detection and monitoring. Thanks to them, people have been located in inaccessible places, lost in the mountains or even kidnapped. Last year we were able to test their use as a deterrent during the Covid 19 pandemic.
Technical inspections
Drones are increasingly used for technical inspections and control of large infrastructures such as bridges, dams, wind turbines, thermal power plants, photovoltaic plants, etc. Their work is really effective, providing high quality thermal and multispectral images and greatly reducing costs and risk to people.
Agricultural sector
Drones have made everyone know or have heard about precision agriculture and UAS have revolutionized the sector with all the data they are capable of providing to the farm manager, such as the detection of water stress, pest control, how plant growth develops or the location of diseases, among many others.
Mining sector
Drones provide quality images to explore mining settlements through remote sensing. This provides key information for mining decisions. As UAS can reach remote and difficult-to-access sites, they are also used to search for new mineral deposits and all kinds of natural resources.
Environment
Drones are used to investigate uninhabited territories and research their flora and fauna, the detection of possible invasive species or any other element that may alter the ecosystem. They are also used to monitor endangered animal species and in any type of work related to the environment and its conservation.
Archaeology
Drones are increasingly used in the detection of archaeological sites or in the investigation of those that have already been discovered. Their ability to take hundreds of high-quality aerial photographs in a matter of seconds and in inhospitable places is very useful for investigating the state of ruins or archaeological remains where it would be much more complicated for a team of people without unmanned aerial means. 
Other professional uses of drones
Apart from the sectors where the use of drones is more widespread, there are other uses in which their use is being implemented little by little:
– Traffic surveillance: in recent years, drones have been working for the DGT monitoring traffic on roads and highways and detecting possible infractions.
– Parcel delivery: in some countries, home delivery of parcels has already been successfully tested. For example, companies such as Amazon and UPS are already starting to use this service with their customers.
– Border surveillance: the Guardia Civil uses drones to control traffic in the Strait of Gibraltar and other important points of the Spanish border, as well as in other types of operations.
– Capacity controls: drones have been used to enforce social restrictions that were implemented due to the health crisis, so that aircraft could control from the air the capacity of venues, outdoor events, and social distancing in natural, rural or urban spaces.
As we can see, the use of drones is becoming widespread in many sectors and more and more people decide to take a professional drone course and specialize in the sector they are most interested in. At UMILES University, apart from the basic and advanced courses to obtain the official certificates, we also offer specific drone pilot courses to become an expert professional in different sectors, such as audiovisual, security and emergencies, advanced mechanics, or technical inspections.
These job profiles are increasingly in demand and, undoubtedly, it is a highly recommended option to achieve a promising future in the world of drones. Contact us if you want to know more details about our courses.