TECHNOLOGY INNOVATION LEARNING
TECHNOLOGY INNOVATION LEARNING
TECHNOLOGY INNOVATION LEARNING
TECHNOLOGY INNOVATION LEARNING
TECHNOLOGY INNOVATION LEARNING
TECHNOLOGY INNOVATION LEARNING
TECHNOLOGY INNOVATION LEARNING
TECHNOLOGY INNOVATION LEARNING
We develop cutting-edge, next-generation UAVs driven by a constant process of research and learning to ensure we deliver the best possible solutions and the latest innovations.
We have our own factory and a large team of engineering and aviation professionals who design and manufacture aircraft featuring the very latest technology innovations to respond effectively to the various needs in the sector.
We roll out state-of-the-art solutions in various different markets using drones to enhance people's wellbeing, security and quality of life and protect and preserve the environment.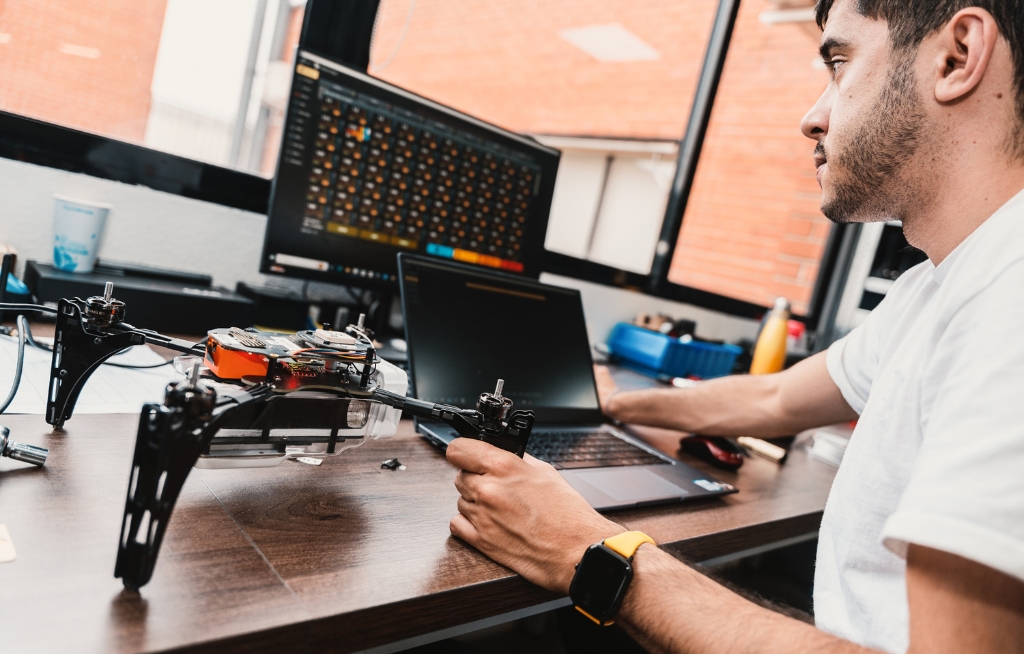 Prototypes for specific applications, hardware, communications and energy systems.

These unmanned aerial systems afford security and operational autonomy.

We make RPAs and UAVs designed with adaptability in mind, suitable for an endless array of uses.

We grow and adapt every single day, constantly updating and perfecting our technology.