LIGHT UP THE SKY YOUR WAY
LIGHT UP THE SKY YOUR WAY
LIGHT UP THE SKY YOUR WAY
LIGHT UP THE SKY YOUR WAY
LIGHT UP THE SKY YOUR WAY
LIGHT UP THE SKY YOUR WAY
LIGHT UP THE SKY YOUR WAY
LIGHT UP THE SKY YOUR WAY

LIGHTING UP THE SKY ESPECIALLY FOR YOU
We offer you the most spectacular drone light shows to create magical moments
A drone light show is ideal for events, festivals, concerts, weddings, parties, branding activities, and advertising support, presentations or any public or private event that seeks to surprise with truly original, ground-breaking effects.
Drone swarming redefines the concept of fireworks, increasing the possibilities almost infinitely. Our swarming drones have highly advanced positioning and communication systems, and are equipped with powerful RGB LED systems to reproduce incredible shapes, effects and transformations full of light, energy and colour, bringing everything imaginable to life to the rhythm of music.
Tell us about your idea and enjoy the unique experience of a drone light show with our choreographers and professional pilots.
Our most spectacular drone shows
Watch some of the night-time drone swarming shows that have left the audience absorbed in an unforgettable experience
UMILES Group creates night-time drone shows to suit your needs, in just 5 simple steps:

Tell us what you want to convey

We work with you on the creative proposal

We design and animate the entire show in 3D

We'll make a demo in our facilities to bring your ideas to life

Our drones will be ready to fly.
Let us organise your drone show
Contact us if you want to organise a show or event that you would like to animate with drones and we'll prepare your drone light show together, no strings attached.
Join the brands that have already shocked and surprised their audience with the best drone light show in all of Spain
Our great team of specialists takes care of and prepares every detail so that Drone Light show shines increasingly brighter for our customers, creating dazzling and unforgettable experiences with every idea. Whatever your idea may be, we provide the magic and make it happen through a stunning drone light show.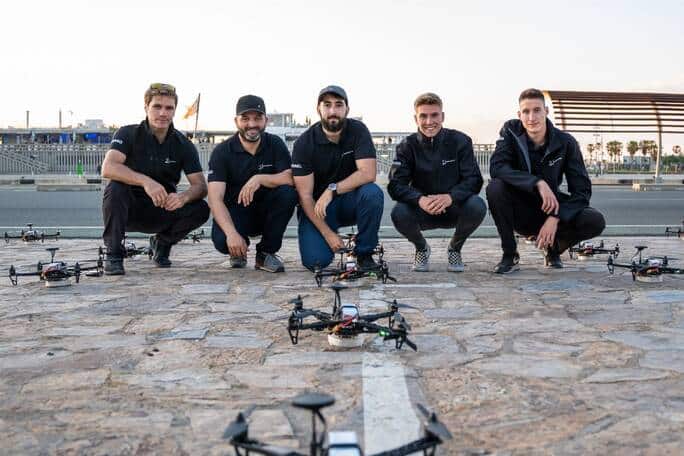 Drone Light Show designs exclusive, bespoke shows for every event. A drone show that makes figures in the sky is a new way of communicating messages and surprising your audience from the sky. This type of drone light show generates great visual impact in advertising activities, on town halls, at parties, and for all kinds of events.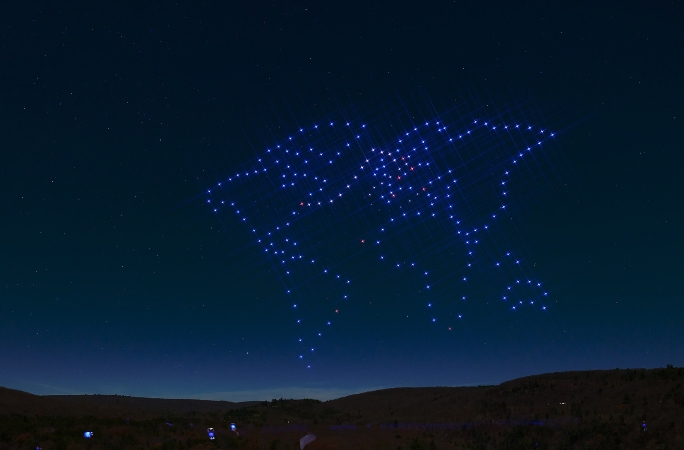 And if you're thinking of saying I do, our drones will make your wedding day even more special by giving that exceptional day a different, personalised touch.
Ask about the price of the bespoke drone show for every occasion, and enjoy an unforgettable, novel and completely enthralling event.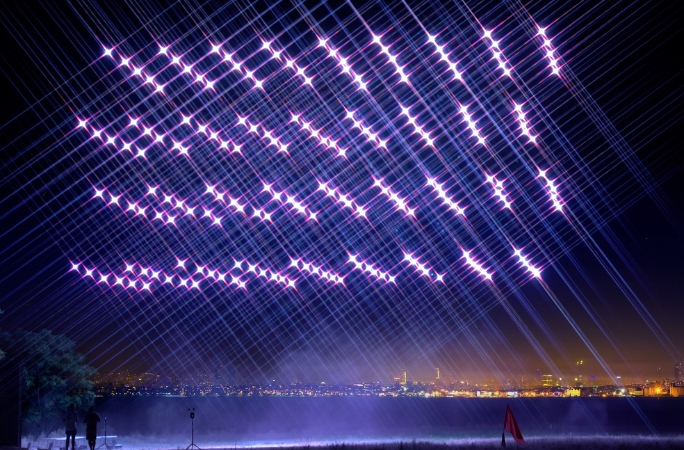 LIGHTING UP THE SKY WITH THE LATEST TECHNOLOGY
LIGHTING UP THE SKY WITH THE LATEST TECHNOLOGY
LIGHTING UP THE SKY WITH THE LATEST TECHNOLOGY
LIGHTING UP THE SKY WITH THE LATEST TECHNOLOGY
DRONE FUTURE | LA RIOJA AT 21:00 PM – 120 DRONES
CASA DE CAMPO, MADRID AT 21:30H – 300 DRONES
One of the major advantages of this kind of night-time show is that you can use the drone show as an alternative to fireworks. This will provide an unrivalled, environment-friendly event.
Come and see your idea come to life at a private presentation. You can watch the full show before your event, just 15 minutes from Madrid. Visible from long distances, we provide a drone light show that can also be seen from afar and allows for social distancing.

Fully exclusive and reusable designs.

Respectful of people and animals sensitive to noise or explosions.

Leaves no waste and is environment friendly.

Complete control of the animation and redundant drone safety system.
Planning a major event or series of events? Our drone light shows have wowed audiences at product launches, film premieres, music concerts, corporate events, trade shows, sporting events, and even weddings.
Drone light show for once-in-a-lifetime events
There's no better way to celebrate unique, once-in-a-lifetime events than to include a drone light show especially designed for the occasion. Not only will this help you to create unforgettable memories but it will also be the ideal addition to make your event stand out from any other that your guests have attended.
Drone show to remember your brand
Our goal is simple: to create the most immersive, emotional and spectacular experience you can imagine. Make the most of the originality and impact that our drone light shows have on the audience to present your brand in the sky with lights. It'll be the talk of the town.
Drone light show to tell a story
Drones will enable you to create very lively light shows to make any kind of presentation or to bring an event to life. You can do this by telling a story in the lit sky thanks to the choreographies we design for you. Tell us about your idea and we can help you create a unique, unrivalled animation.
Special drone show for weddings, from €10,000
We redefine the concept of fireworks by creating stunning shows with swarming light shows. We use technology to trigger feelings and emotions that you will never forget.
Our night-time light show drones will create experiences that will stay with you forever. The possibilities are endless.
Tell us about your idea and we will work together to generate the most innovative and special proposal. Secure the moment with the highest safety standards. We take care of everything.
Find out what's happening on Instagram
Want a personalised quotation for your drone show?
entertainment@umilesgroup.com