One of the main questions that arise among UAS owners and among our students of the professional drone pilot course, is whether or not it is mandatory to carry identification plates for drones. Mainly, the implementation of the European regulations on RPAS regulation in Spain, has caused a lot of uncertainty and doubts about what these drone plates should contain.
That is why on this occasion we will try to clarify all the doubts you may have about this drone plate or number plate, and all the legal aspects that govern this type of identification elements in this 2023. So if you want to work as a drone pilot, this is of interest to you.
What is the registration plate of a drone?
Drone identification plates, popularly known as drone number plates, are identification elements that must be placed on the structure of the unmanned flying vehicle, where the most relevant data of the aircraft must be reflected.
They are small plates for drones that must collect information, both from the manufacturer and the owner or pilot, in order to keep track of them and have a means of direct contact with the pilot in case the drone is lost, or in case of any eventuality that may occur.
These personal identification plates are very useful in case of accidents and even if the drone is lost, as they allow you to differentiate your UAV from other models of the same batch.
Characteristics of drone identification plates and labels in 2023
Drone identification plates should be placed in legible and easily accessible areas, so that anyone can access the information.
Each drone identification tag must comply with a number of characteristics. Among others, the drone identification plate:
They must be flame retardant.
Its demarcation can be done by stamping, die-cutting or chemical engraving, provided that the method has been approved to withstand inclement weather and that it is indelible.
They must contain the identification of the manufacturer and the owner written clearly and legibly.
What data should be included on the plate of an RPAS UAS drone?
A drone registration or plate must contain basic UAS identification information, including data provided by both the manufacturer and the owner. Among the data on the drone identification plates that these plates must contain are:
Drone type.
Drone model.
Serial number.
Name of the pilot.
Aircraft owner's contact details (telephone number and email address).
In certain cases, the label is required to include the registration number of the UAS operator, depending on the category in which the UAV is classified. This must therefore be included:
When it is a drone with MTOM of 250 grams or more.
When it is an aircraft equipped with personal data capture sensor.
In all aircraft used within the "Specific Category".
In other cases that may be added according to the latest regulations in force at any given time.
Are identification plates compulsory on my drone?
The old drone regulations established in Royal Decree 1036/2017, made a clear distinction between the types of drones according to their use, taking into account whether they were used for recreational and professional use, so not all aircraft were required to carry this identification.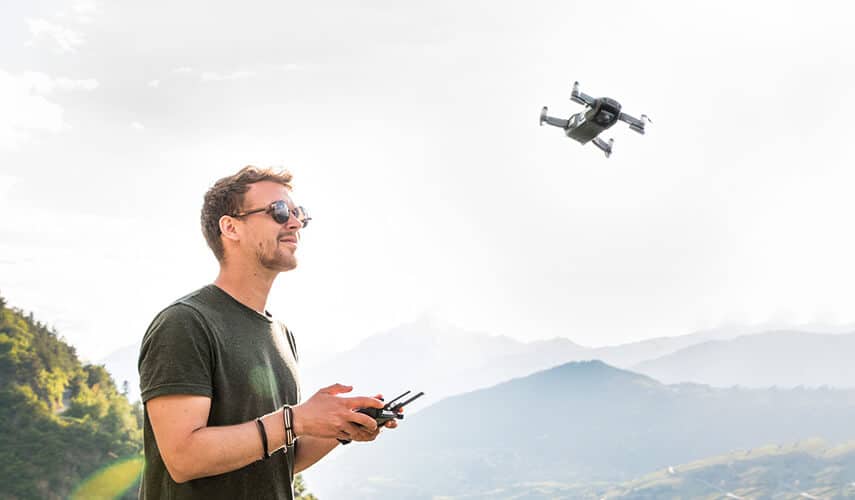 However, with the entry into force of Implementing Regulation (EU) 2019/947, changes have been implemented that affect all types of drones equally without making this distinction. Therefore, identification plates are required for recreational and professional drones alike.
This means that a 2023 drone identification plate is required, although there are some exceptions as detailed below.
Which drones have to carry identification plates?
As previously mentioned, virtually all drones for both professional and recreational use will be required to carry an identification plate. That is, drones that are used for aerial filming or for drone shows must carry such drone plates. Only drones that are considered as toys are exempted from this requirement.
Class identification label
Another requirement that comes into force from 31 December 2020 with the implementation of the Implementing Regulation (EU) 2019/947, is that drones must be correctly identified with the "Class" to which they belong.
Remember that the European regulation establishes up to 6 classes of UAS, among which clear distinctions are made for their use in the different categories (open, specific and certified). Therefore, drones without class identification that have been placed on the market before 1 July 2022 (with some exceptions) will be allowed to be used.
As of the latter date, manufacturers are obliged to ensure that all their drones have the class identification label from the moment they are manufactured, as established in the current legal regulations. Therefore, the drone identification plate will be mandatory.