The 5 best drones under 250 grams in 2023
If you are interested in getting into the exciting world of drones and you are looking for portable, versatile and powerful options, you have come to the right place, as we will give you in this article a complete guide about the 5 best drones under 250 grams in 2023. And remember that if you want to become a professional pilot, you can find out about our official AESA drone pilot course, which contains more than 500 hours of training and several specialisations to be able to work as a professional drone pilot in various fields.
The best drones under 250 grams
Drones under 250g are usually quite attractive options, as they are classified as Class C0 drones, which are the simplest types of drones. Therefore, as we discussed in the article on the requirements to become a drone pilot, they are easy to use. They are often referred to as unlicensed drones, as the requirements for their use are quite simple.
Here is a list of the best 250-gram drones with a high-resolution camera, portable and functional for different activities.
Mavic Mini 2: Design and Power in a Compact Size
The Mavic Mini 2, manufactured by the renowned DJI, is considered by many users to be the best drone under 250 grams for its excellent balance between portability and performance. This little prodigy weighs just 249 grams, allowing it to fly very lightly. It has a high-quality camera that captures stable images and videos in 4K resolution (3840 × 2160 at 24/25/30 fps).
In addition, its flight autonomy has been improved, allowing up to 30 minutes of time in the air, thanks to its 5200 mAh battery capacity. Undoubtedly, it is an ideal choice for those looking for an unrivalled flight experience.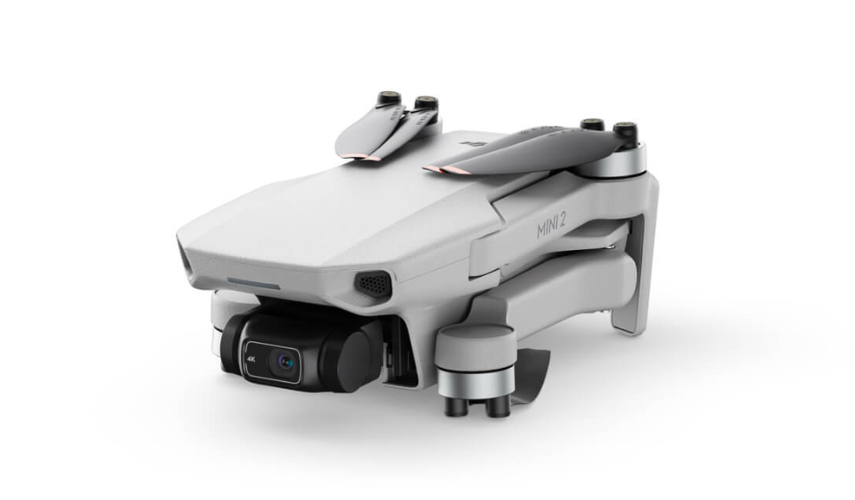 Mavic Mini 3: The New Generation of Compact Drones
The Mavic Mini 3, the successor to the already popular Mavic Mini 2, has arrived with even more improvements and innovative features, which is notable for weighing less than 249 grams.
This drone is an excellent choice for aerial photography and professional drone filming enthusiasts, as it features a camera that can record in 4K (3840 × 2160 at 24/25/30 fps).
In addition, the incorporation of obstacle avoidance technology ensures a safer and more comfortable flight, while the maximum flight time can be increased to 51 minutes when using the Intelligent Flight Battery Plus. This has also positioned it as one of the best drones with Follow Me function.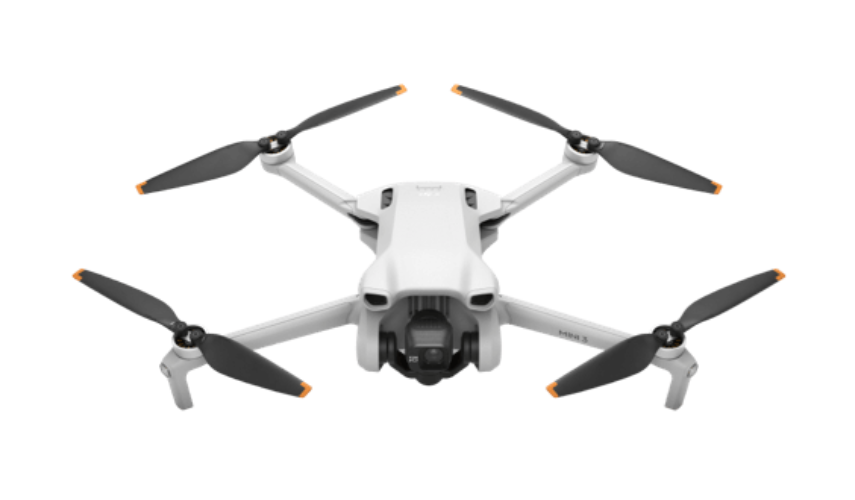 Autel Nano +: Miniature Power and Performance
The Autel Nano+ is a technological gem among drones under 250 grams. With a foldable and compact structure, it is easy to transport and carry anywhere, weighing no more than 249 grams. It is equipped with a 48 MP camera, which allows it to record ultra-sharp videos at 4K/30fps.
It has a state-of-the-art stabilisation system which ensures sharp images and smooth videos. In addition, it has several intelligent flight functions, making it suitable for both beginners and more experienced users.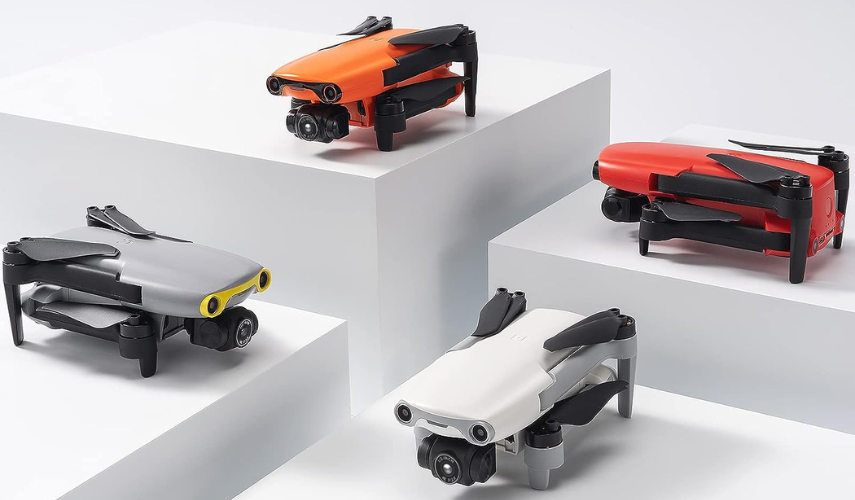 GEPRC Cinebot 30 HD: A Cinematic Experience in the Sky
If aerial cinematography is your passion, the GEPRC Cinebot 30 HD is the perfect choice for you. This ultra-lightweight drone weighing less than 250 grams features a powerful HD camera that allows you to capture high-quality footage from stunning angles. In addition, it transmits video with high-definition anti-vibration 4K 60fps ultra-high-resolution video quality.
Its rugged and durable design makes it the best drone under 250 grams for indoor and outdoor flights, offering a unique cinematic flying experience.
Remember that you can join our Drone Pilot course in Audiovisual, and specialise in this highly competitive area.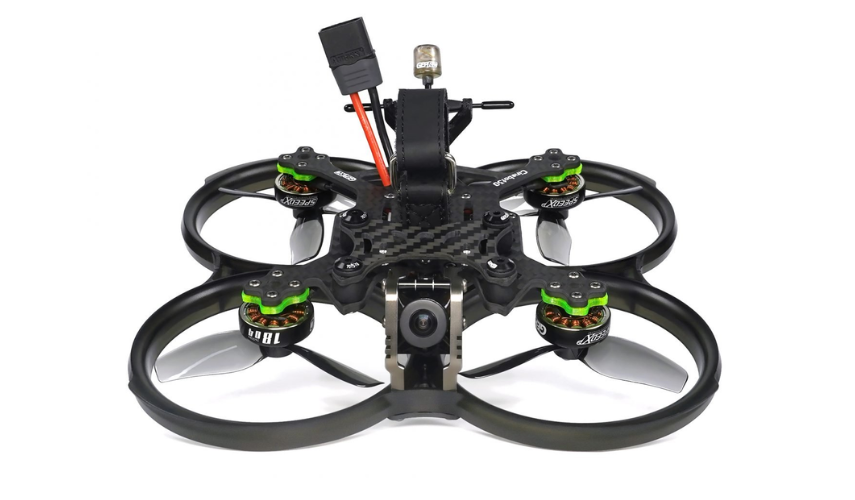 GEPRC Tiny 4K Whoop: Fun and Excitement in Small Formats
The GEPRC Tiny 4K Whoop is a drone designed for those looking for fun and excitement in indoor flying. With its compact size and a weight of only 150 grams, it is capable of flying in tight spaces and offers an agile and entertaining piloting experience.
Despite its small size, this drone features a Loris 4K camera that allows you to record impressive videos while performing acrobatic manoeuvres. It also features high quality 800 * 480px FPV goggles, and a sensitive 5.8G receiver. So if you're looking for a lightweight and affordable FPV drone, the GEPRC Tiny 4K Whoop is an ideal choice.
What does it take to fly a drone under 250g?
Before flying a drone under 250 grams, it is essential to know what the requirements and demands of the current AESA drone regulations in Spain are. Although these small devices do not require a drone licence, it is necessary to comply with some basic requirements to ensure safe flights and respect for the regulations.
Know the regulations: Although drone operator registration is not mandatory if the UAV is less than 250 grams, you need to know the local laws and regulations that affect drone flying, especially in public places and restricted areas. You should therefore learn the maximum height and distance a drone can fly, and familiarise yourself with the drone manufacturer's manual.
Permitted flight zones: Research and know the areas designated for drone flight, avoiding areas near airports, military bases and populated areas. In our specialised article we tell you all about flying drones in SPA areas.
Drone maintenance: Make sure you keep your drone in optimal conditions, following the manufacturer's instructions and carrying out regular checks. Remember that at UMILES you can prepare yourself in this aspect with our drone assembly, repair and maintenance course.
Weather conditions: Avoid flying your drone in adverse weather conditions, such as strong winds or heavy rain. You can consult the ENAIRE Drones application for more details on the limitations of drone flight in Spain.
Where can you fly a drone weighing 249 grams?
The advantage of drones under 250 grams is that they generally have fewer flight restrictions compared to larger and heavier models. However, it is essential to follow the regulations for drones weighing less than 250 grams, as the privacy and safety of other people must be respected.
In any case, you can fly a drone under 250 grams as long as you follow the following guidelines:
Respect the maximum height and distance allowed, which is 120 metres high, and no more than 500 metres away from the pilot's observation point.
Keep your eyes on the drone at all times, unless the pilot has the follow me function activated, or if you have an assistant observer at an intermediate point (EVLOS flights).
You can find more details on where to fly drones in our blog article, or on the ENAIRE drones map.