If you are looking for a pilot school in Madrid, you should take into account several important factors to select the one that best suits your needs and that has all the guarantees in terms of the training provided and the certificates offered.
If you are not familiar with the world of drones you may not know the certificate you need to fly a UAS (Unmanned Aircraft System), or maybe you are clear that what you want is to dedicate yourself professionally as a drone pilot and want to work for a company or work as a freelance. 
The world of drones is in continuous movement, so the regulations are constantly changing. The objective is to be able to properly legislate all the changes that the increase of drones in recent years and the impressive demand of people who want to try to work in this profession that, according to forecasts, will continue to grow in the future.
Although you may think that most training centers are the same, they are not. There are many differences and you should be aware of them. Our advice is to look for the drone pilot school that offers all the official certificates, that has teachers with extensive experience in training, that has good reviews from students who have passed through there, etc.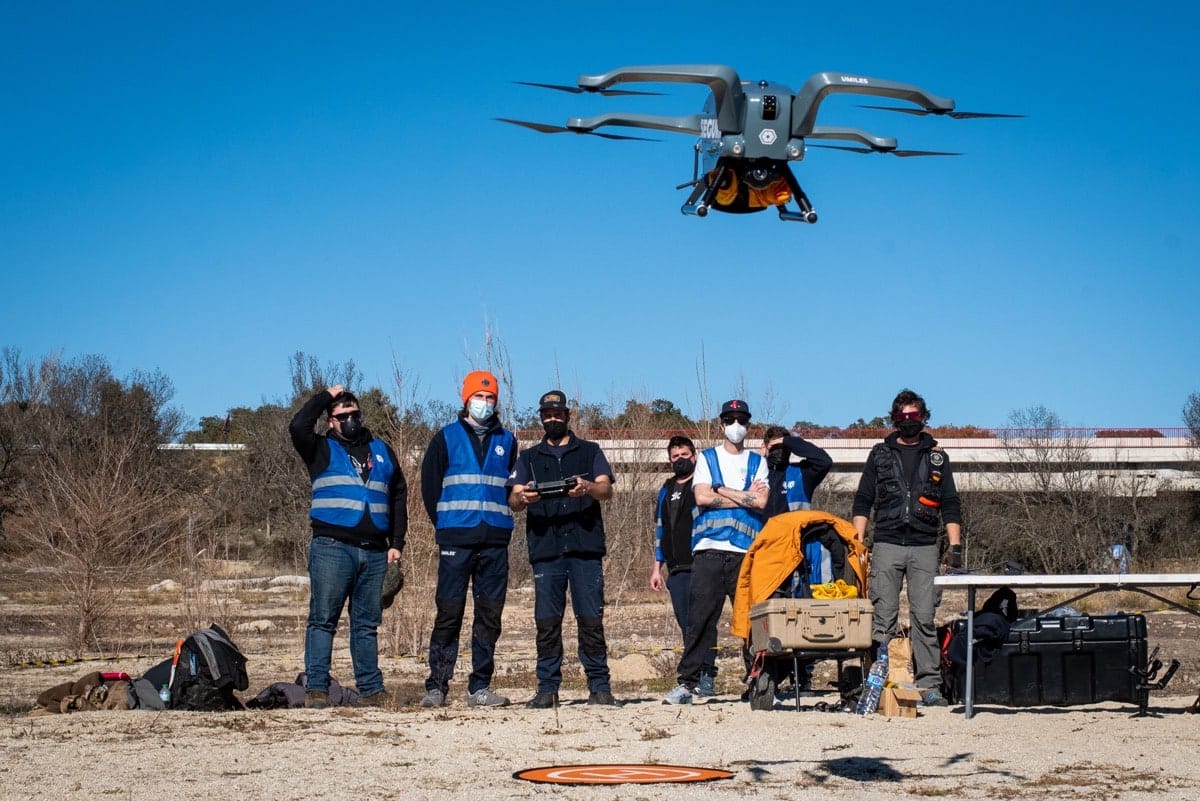 Does the new European drone regulation affect training?
After the entry into force of the new European drone regulations in 2021 UAS are classified into seven classes: C0, C1, C2, C3, C3, C4, C5 and C6, according to their technical characteristics and the systems available to the aircraft. In addition, three types of categories are established for flying drones according to the type of operations to be performed:
Open category for low-risk operations.
Specific category for medium risk operations.
Certified category for high-risk operations.
The open category encompasses the basic drone pilot training with three subcategories: A1, A2 and A3. The exams are conducted through AESA (State Agency for Aviation Safety) and you obtain a certificate that allows you to fly drones throughout the national and European territory.
Subcategory A1
Includes class 0 drones, with a MTOM (Maximum Take-Off Mass) of less than 250 grams and a maximum speed not exceeding 19 m/s. The pilot should only be familiar with the drone manufacturer's user manual in very specific cases, such as the aircraft being of private construction, among others. 
Subcategory A1/A3
Includes drones of class C1 or category A3 with drones of class C3 or C4. In this subcategory, the pilot must be familiar with the manufacturer's user manual and must pass the corresponding training and theoretical exam. Once passed, in case of having a class C2 drone, the pilot will have to complete another theoretical exam.
Subcategory A2
This subcategory is oriented to fly class C2 drones. To reach this level, the pilot must have passed the training and theoretical exams of Level 1 (A1/A3). Pilots must be familiar with the manufacturer's user manual and must undergo practical training under the conditions of category A3. 
Specific category
In the specific category the pilot will get an STS standard certificate after passing an additional theoretical exam in standard scenarios and must do a practical training related to the standard scenario. Depending on whether he has passed the A1 and A3 training, or has passed the A2 training, he will have to pass one theory exam or the other. Afterwards, you will have to take the STS practical training of the corresponding standard scenario which must be given by a school recognized by AESA or EASA.
Why choose UMILES University as a drone pilot school in Madrid?
In addition to having teachers with extensive experience in training and who are passionate about drones, we have our own magnificent facilities in Brunete (Madrid) for students to develop their practices with UAS. These are all the courses that you can teach with us:
STS Course: includes levels A1-A3 and A2 and you get the basic official certificate to fly drones all over Europe.
Professional Drone Pilot Course: without a doubt, this is the most complete course and the one you should take if you want to be a professional pilot. It lasts 6 months and includes specialized courses in the audiovisual sector and in emergencies. In the internship, students learn to design and execute an operation with a real client.
Specialty courses
Advanced Mechanics Course
Industrial Technician and Remote Sensing Course
Audiovisual Specialist Course (CEA)
Safety and Emergency Course (SEM)
As you can see, we have a very interesting list of courses, the best teachers and facilities and, above all, all the official certificates to become a professional drone pilot if you wish. Contact us and discover your trusted drone pilot school in Madrid.