Advances in drone technology are so impressive that it is now possible to find a wide variety of mini drones on the market with cameras that offer impressive results despite their compact size.
In this article we have compiled a list of the 5 best mini drones of 2024, which have excellent camera quality, great performance, professional features and advanced technology systems. This way you can find the perfect mini drone with camera for your adventures or projects and take it with you wherever you go.
Top 5: The best small mini drones with camera
In this list we will mention options such as the DJI Mini 3 PRO or the Autel EVO Nano +, which are quite popular alternatives. Discover the differences between these types of drones and choose the option that best suits your needs.
Remember that UMILES University offers the best drone courses in Madrid, so you can specialise and work as a professional drone pilot anywhere in Europe. In addition, we offer you the specialisation in filming through our drone operator course in audiovisual.
DJI MINI 3 PRO
The DJI Mini 3 PRO is not just a nano drone, it's a miniature technological wonder, which weighs no more than 249 grams. But don't let its size fool you, it has some excellent features.
Its powerful battery offers up to 34 minutes of flight time and thanks to its DJI O3 system, you can stream HD video over distances of up to 12km. Plus, its 4x zoom camera lets you capture stunning images without getting too close to the object of interest.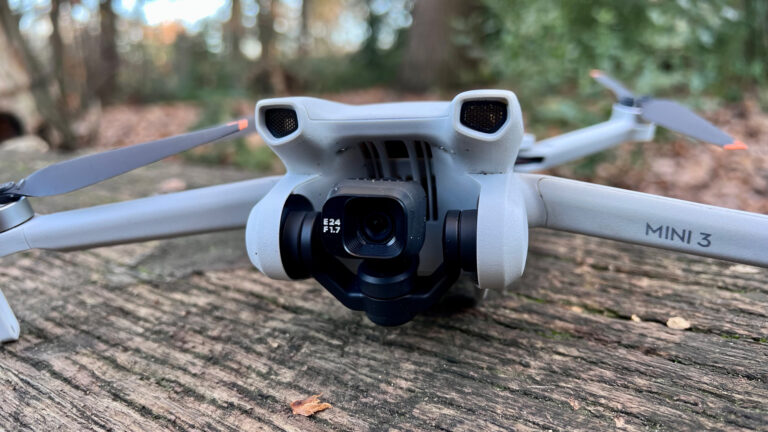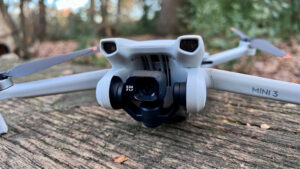 DJI MINI 4 PRO
This model is essentially the successor to the Mini 3, which raises the standard for compact drones. Its foldable and ultra-lightweight design, weighing less than 249 grams, makes it the ideal travel companion.
But what really makes this "micro drone" stand out is its ability to shoot aerial footage in 4K HDR quality, capturing vivid colours and sharp detail. Plus, with its smart battery, you can enjoy up to 34 minutes of uninterrupted flight time allowing you to explore and capture for longer.
Autel EVO Nano +
The Autel EVO Nano + is one of the minidrones that combine sleek design and power. Its features include a flight time of up to 28 minutes, allowing you to capture moments from the air over an extended period of time.
Among the most notable drone parts of the AUtel Evo Nano+ is its 48 MP camera, which is capable of 4K drone filming at 30fps, guaranteeing high-resolution images and videos. When combined with its 3-axis gimbal, it ensures smooth and stable recordings, even in unfavourable wind conditions. In addition, it features an advanced obstacle detection and avoidance system, so your flights will be safer than ever.
GEPRC Cinebot30 HD O3
This is GEPRC's smallest drone and is a filmmaker's dream, as it is designed with high-strength aluminium parts and a shock-absorbing pad to meet any challenge.
Among its features is an O3 AIR Unit transmission system, which allows you to view real-time 1080P images at 60fps, while recording in 4K at 60fps. In addition, its compatibility with full-size GP cameras and optimised engine make it ideal for low altitude filming.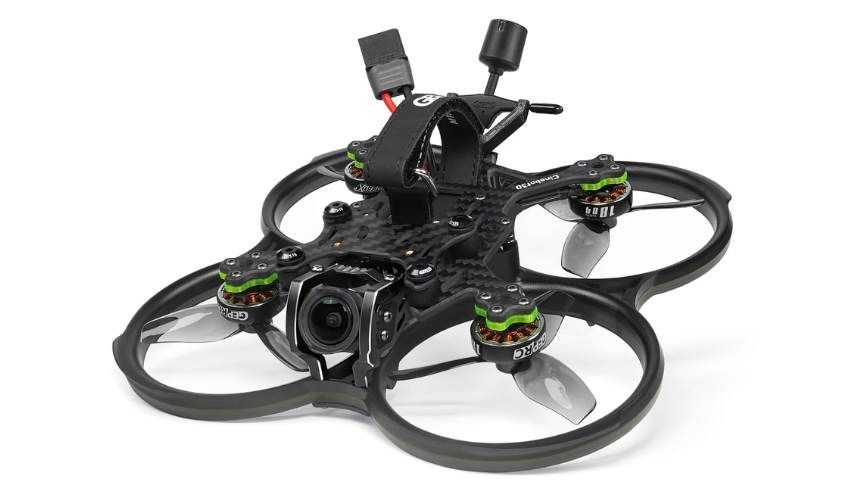 Defender 25 4S HD
For those looking for an immersive experience in any kind of space, the Defender 25 4S HD FPV drone is the perfect choice. This small camera drone, designed to fly both outdoors and indoors, comes equipped with a 4K camera that records stunning videos in a fully stabilised manner.
This makes it a very versatile choice for all kinds of filming, making it one of the most outstanding and convenient small real estate drones.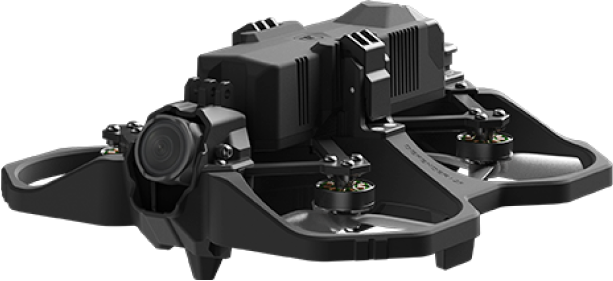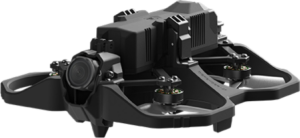 How long does a mini drone battery last?
Drone batteries can have a variable battery life depending on a number of factors. In the case of mini drones, an average flight time of 28 minutes can be established. Although there are options such as the DJI Mini 3 PRO that can stay in the air for 34 minutes uninterrupted.
What is the range of a small drone?
The range of a mini drone with a camera can vary, but some models offer up to 10km of transmission, while others are designed for shorter distances, such as 1000 metres.
We hope that among this list you have been able to find the best mini drone for 2024, and don't forget that you can contact us for training through our professional drone pilot course with all the necessary certifications.