What are the requirements to become a drone pilot?
Drones are increasingly required to perform different types of activities, so it is necessary to have a large number of qualified people to develop this profession. Working as a drone pilot is becoming one of the new growing careers, so many people have been interested to know what are the requirements to become a drone pilot, and what restrictions there are about it.
Stay with us and read this complete article to find out how to become a drone pilot according to the current EASA regulations, so you can join the complete professional drone pilot course that we offer at UMILES University.
If you are interested in finding out how to become a drone pilot in Spain, it is essential that you know the requirements established in the local regulations. According to Royal Decree 1036/2017 by which the civil use of remotely piloted aircraft is regulated, the requirements to be a drone pilot in Spain are as follows:
Be over 18 years of age.
Have current medical insurance, issued by an aeronautical medical centre or, failing that, by an authorised aeromedical examiner.
Have the necessary theoretical knowledge to fly drones according to the type and category in which the aircraft is classified.
Have a certificate accrediting your theoretical and practical training in the professional piloting of drones, through an ATO specialised in drone flight approved by the AESA (State Aviation Safety Agency). This document will be the equivalent of a drone licence, which will allow you to carry out this activity professionally.
In the event that you need to fly drones in controlled airspace, you will also need to be certified as a professional radio operator.
What do you need to fly a drone recreationally?
Most of the requirements described above refer to the professional use of drones, however, in case you want to fly your drone recreationally, it will not be necessary to have the corresponding certification for the type of flight to be performed. Nor is it necessary to have a drone licence. What you do need is to be familiar with the manufacturer's instructions for use.
In addition, it is advisable to have drone insurance that covers at least third party damages in case of an accident. It is also important that you are aware of the places where you can fly drones without breaching the distance and maximum height requirements for this type of aircraft.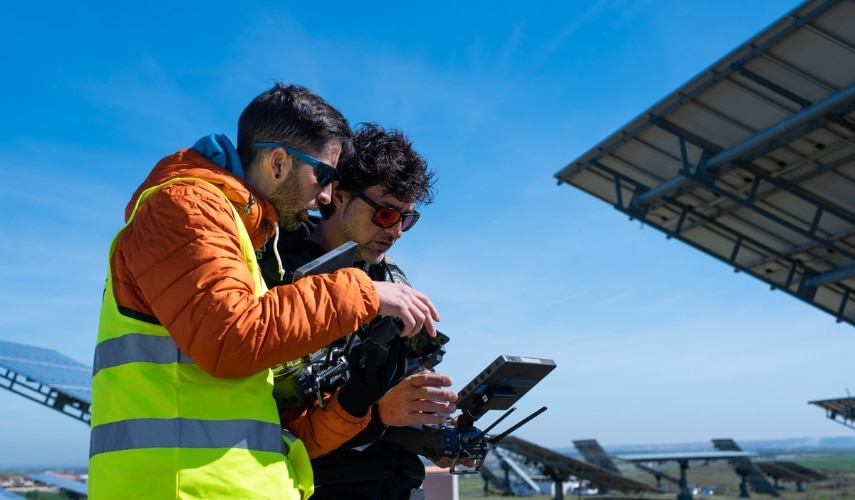 In the ENAIRE Drones app you can obtain all the aeronautical information you need to operate your drone safely.
What do you have to study to become a drone pilot?
One of the requirements to become a drone pilot is to have the right training. But not just any training from any school you find on the internet will do.
If you want to study to become a drone pilot, you need to look for one of the Approved Training Organisations, or ATOs, that offer specialised courses for drone operators. These are the agencies authorised by the EASA where you can study to become a drone pilot professionally and with all the necessary certifications to operate in different environments.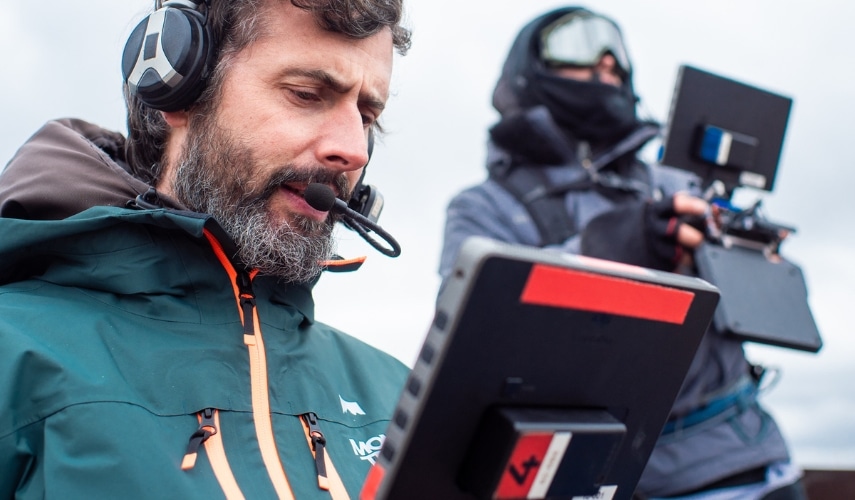 How long does a drone course last?
Generalmente este tipo de estudios tiene una duración de varios meses o incluso de un año, según sea el tipo de agencia que ofrezca la formación.
Generally, this type of study lasts several months or even a year, depending on the type of agency offering the training.
In the case of UMILES University, we offer the most complete course on the market today, with 3 training modules that include 200 hours of flight certifications, 296 hours for professional specialisations and 40 hours of flight in real operation so that you can put into practice all the knowledge acquired in the first modules.
What do you have to study to make drones?
If you want to specialise in drone assembly, we recommend our specialised course in advanced drone mechanics, where you will learn about the assembly, repair and maintenance of this type of aircraft, which will allow you to access more job offers and thus improve the average salary of a pilot.