Looking to expand your job opportunities in the world of drones?
Professional Drone Radio Operator Course | AESA Certificate
With our radio operator course, you will be able to obtain the AESA-approved certificate required to fly in controlled airspaces, which will enable you to work in a highly sought-after sector.
Specialise as a drone radio operator and obtain the certificates needed for safe operations in the controlled airspace. Join our AESA-certified professional radio operator course today while there are still places remaining
From 10 April to 16 April.
From 16 October to 22 October.

The most comprehensive, practical and approved professional drone radio operator course
To become a professional drone pilot, you must not only have knowledge of how to operate a drone but must also know everything required to maintain communications with air control and be able to coordinate all necessary operations depending on the type of activity to be performed.
By joining our official professional drone radio operator course, you will be able to obtain certifications validated by AESA enabling you to operate safely in any environment that requires communications in controlled airspaces.
For this, we have prepared the most comprehensive training in the market, which consists of:
11-hours practical course in part-time attendance format.
Theoretical training with basic knowledge of radio operations through our online platform.
6 hours of practical sessions in controlled environments with the assistance of professional experts in the area.
Students who pass our drone radio operator course are certified to work as a "radio operator and communications expert".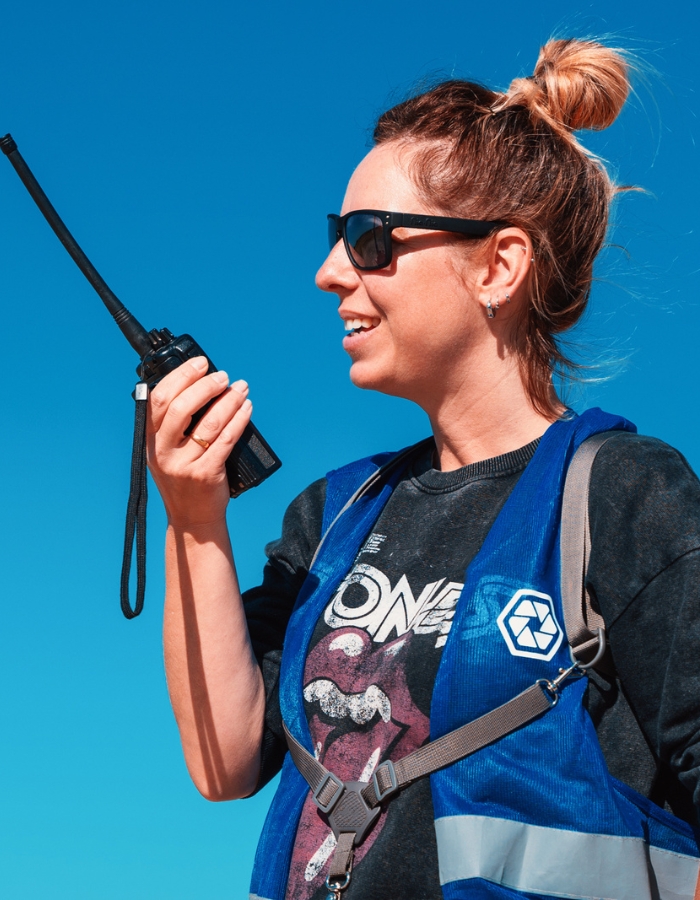 Become a certified drone radio operator
All our specialisation courses follow AESA regulations and EASA guidelines, so you will be able to work as a radio operator nationwide once you have received our certificate.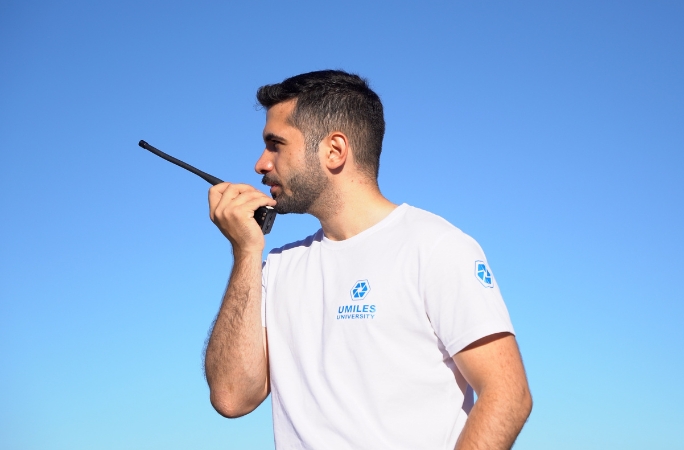 You can obtain the professional drone radio operator certificate on completing our official Professional drone pilot course, or by completing this specific radio operator specialisation training consisting of 11 hours of theoretical and practical training.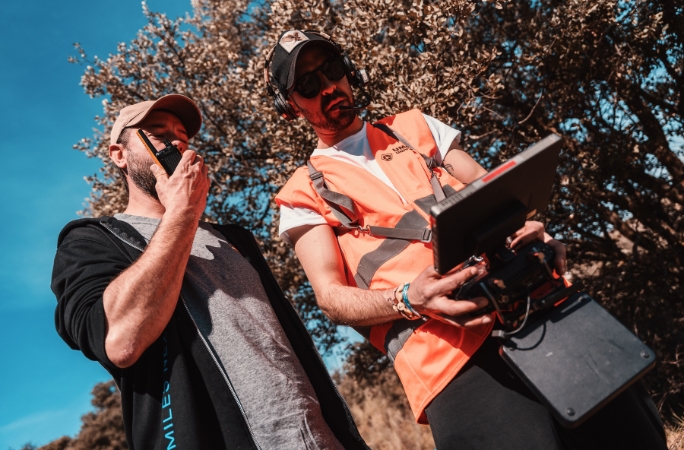 Our drone radio operator course is the most comprehensive in all of Spain, as it includes theoretical and practical training to perfectly master all the knowledge we provide.
Want to work as a drone radio operator? Call us on 91 113 89 88 and reserve your place now.
Why choose UMILES University?
At UMILES University, we have great support both nationally and internationally as an established company with over 10 years of experience in the handling and control of UAVs. We have experienced teachers in all areas of drone operations, which will ensure high quality training.
With UMILES University, not only do you gain the theoretical knowledge but you can practice everything you learn with drones and communications in a real environment.
What do our students think?
We have a great many classes under our belts, which have given very positive feedback on our official drone radio operator course. This is what some of our students think. Would you like to be one of them?
Course content and organisation of the professional drone radio operator course
Our professional drone radio operator course lasts for a total of 11 hours, spread over 30 days.
This course is structured into 2 modules:
A 5-hour part-time attendance module, in which you will learn all the relevant theoretical aspects to becoming a radio operator.
A 6-hour in-person module, which covers all the practical work required for you to learn how to communicate efficiently with air control when conducting drone operations in controlled areas.
The second module includes the exam to obtain the official AESA-approved certificate.
With this training, you will be able to work as a drone radio operator at both company level and in emergencies, as you will learn:
Airspace operations, air traffic, and categorisation.
Essential principles of radio operations and communications.
Technical aspects of radio operations.
Radio communications.
Procedures to follow in emergency situations.
LECU communications.
Add to your knowledge with this professional drone radio operator course. Reserve your place now by contacting us on 91 113 89 88 or by completing the contact form.
Do you have any questions? Please remember that you can contact us for assistance on 91 113 89 88. Below are some FAQs that may be of help to you.
At UMILES University we are experts in Drone Courses. Below you can see our training offer:
© 2023 UMILES GROUP. ALL RIGHTS RESERVED