Want to become a Drone Assembly and Maintenance professional?
Professional Drone Assembly and Maintenance Course
Find out about our in-person advanced drone mechanics course in Madrid to obtain all the essential knowledge and skills to build, repair, calibrate and configure a drone.
Become a professional drone pilot and mechanic and find work in one of the most sought-after sectors. All you have to do is choose from the dates available for our upcoming calls.
From 23 October to 19 November.

The most comprehensive and practical drone mechanics course
Find out about all the drone components from a professional perspective, thanks to this course in which you will learn how to assemble and maintain a large drone for professional activities, providing you with all the skills to handle the components of all types of drone.
We also offer a comprehensive experience, where you can not only learn everything about assembly but also verify the quality of the work completed:
80 hours of practical and theoretical training.
Classes with professional experts in drone mechanics, assembly and repair.
Classrooms equipped with all the tools and components required for drone assembly.
Frequent drone maintenance techniques.
Practical sessions involving actual flights using the model assembled by the students on the course.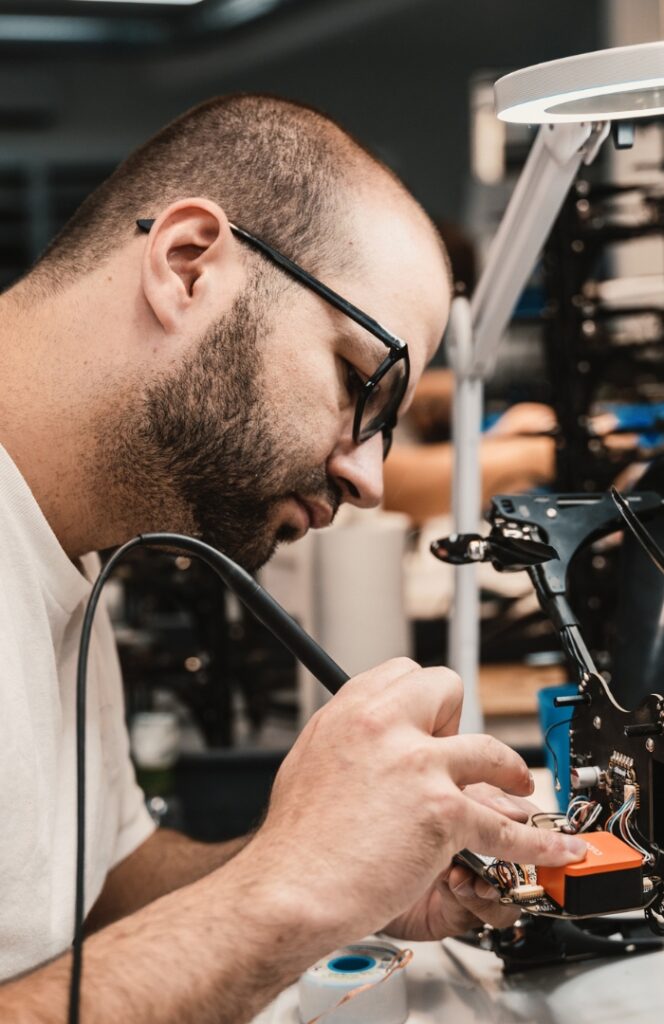 Become a drone pilot certified by UMILES University
On completion of this aircraft and drone maintenance technician course, you will obtain the certificates issued by UMILES University that accredit you as a professional technician in drone assembly and maintenance, in line with AESA regulations.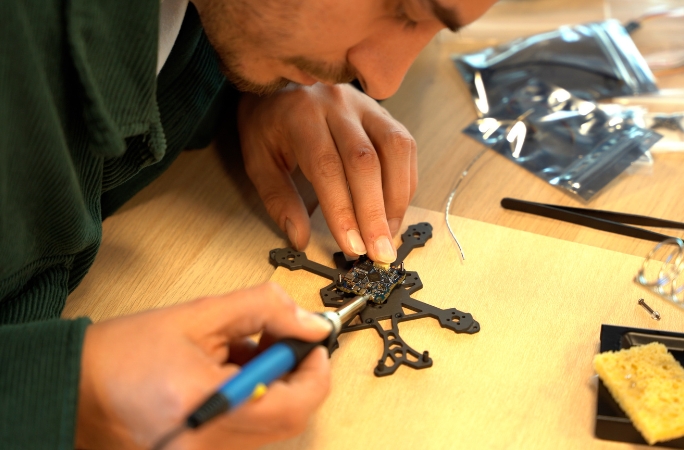 If you prefer, you can join our comprehensive professional drone pilot course which includes this training module, as well as other specialisations related with drone handling and operations so that you can become a UAS flying professional.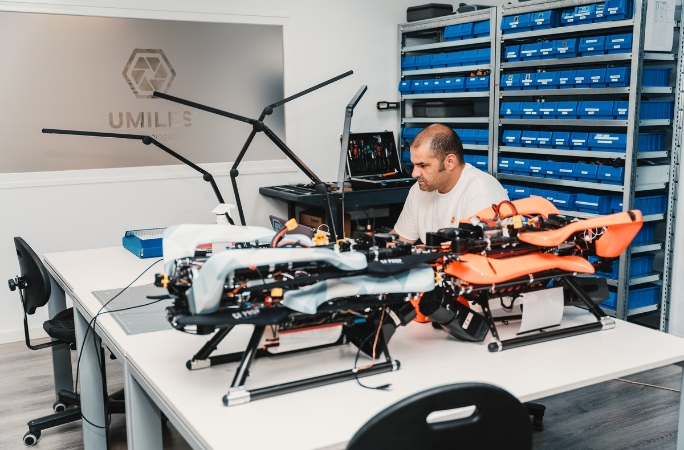 Want to work as a Drone Assembly and Maintenance professional? Call us on 91 113 89 88 and reserve your place now.
Why choose UMILES University?
As well as providing you with all the tools you need to receive comprehensive training as a technician in drone assembly and maintenance, UMILES University offers the support of comprehensive training with all of our signature benefits:
Organisation formed by experts with over 10 years of experience in drone flying.
AESA-certified organisation to teach practical classes for remote drone pilots.
Facilities fully equipped with all the materials, drones and professional tools to complete the theoretical and practical classes.
Own aerodrome located in Madrid to perform all test flights with drones, depending on the type of training.
What do our students think?
If you have any questions before entering our advanced mechanics and drone maintenance course, check out the reviews of students who have received training from the team of professionals at UMILES University.
Course content and organisation of the drone pilot course
Given its nature, this drone repair course is taught entirely in person in Madrid and is almost entirely structured around practical sessions, although it also covers a significant number of theoretical notions for an understanding of the basic principles of the operation of drones and their components.
Contact us for further information on the price of the drone technician course and the schedule of dates at UMILES for this training.
Do you have any questions about our course? Check out this list of FAQs, where we answer the most frequent questions.
At UMILES University we are experts in Drone Courses. Below you can see our training offer:
© 2023 UMILES GROUP. ALL RIGHTS RESERVED