Want to make professional films with incredible aerial shots?
Audiovisual Drone Pilot Course
This course is taught by our Skycam team who, in addition to many hours of high-end filming under their belts, have the most modern technical equipment in the sector. With real flight operations and headed by active professionals, the Audiovisual Drone Specialist (CEA) course will prepare students to film and pilot in any kind of situation.
Become a professional audiovisual drone pilot with the support of qualified professionals, where you can train in the different AESA-approved certificates to be able to fly your UAV safely and in line with all national and European standards.
From 27 February to 12 March.
From 28 August to 10 September.

The most comprehensive and practical drone camera operator course today
Become a real professional in drone filming with this comprehensive course offered at UMILES University, where you will learn everything you need to successfully join the audiovisual sector.
Our course is the most comprehensive in Spain, and includes:
40 hours of specialisation with 100% in-person classes.
Up-to-date training with key theoretical concepts on the audiovisual sector.
Classes taught by highly trained and currently active professionals in the field of drone filming and shows.
Training certified by UMILES University
The newest drone technology applied to top-end filming.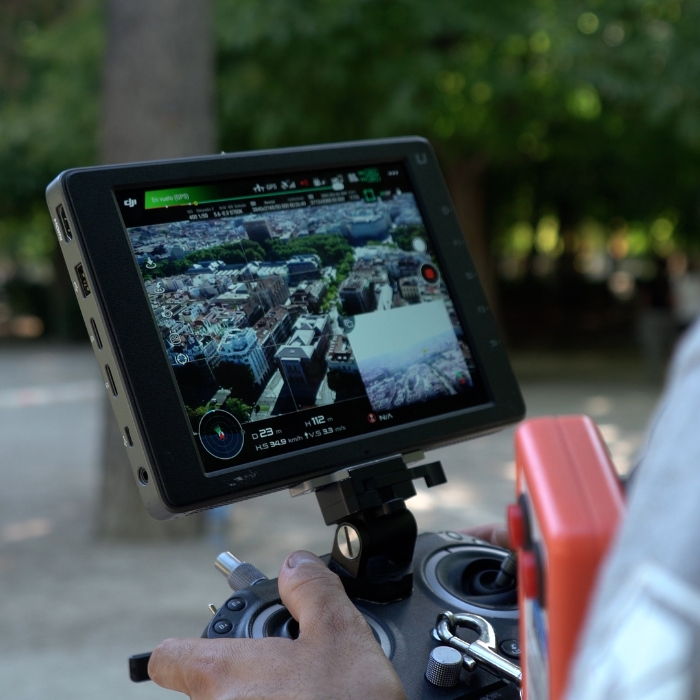 Become a specialist audiovisual drone pilot
Simply by taking our audiovisual drone expert course for television, advertisements and film, you will have a significant chance of becoming part of a highly sought-after sector of work, as drones have become an essential part of all types of filming.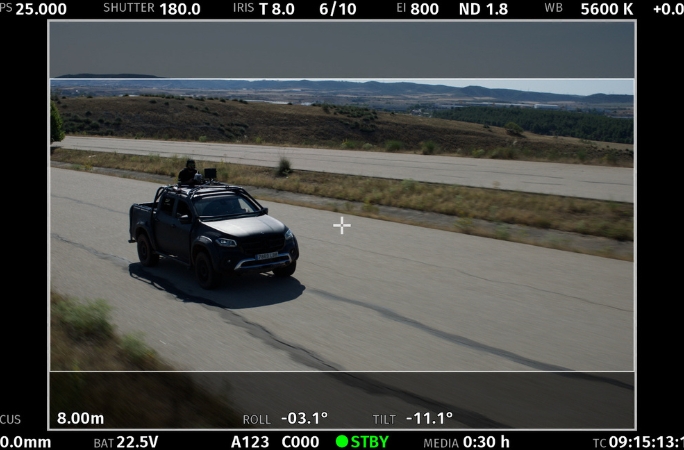 The audiovisual drone operator course is divided into a theoretical part that includes topics relevant to understanding the art of filming, and a practical part with real flights guided by professionals specialising in Skycam.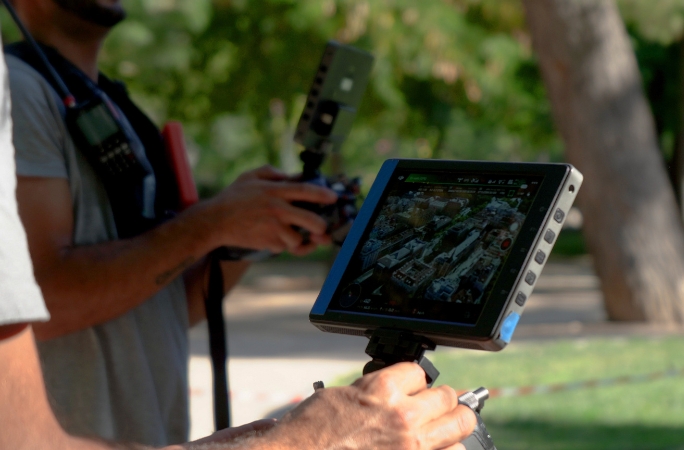 Want to work as an audiovisual drone pilot? Call us on 91 113 89 88 and reserve your place now.
Why choose UMILES University?
UMILES University has created all the optimum conditions to train its students professionally, along with personnel who specialise in each area to ensure the utmost excellence.
It also has the most comprehensive professional courses for drone pilots in Spain, with specific segmentation for each requirement. In fact, the audiovisual specialist course (CEA) is included in the professional drone pilot course offered at UMILES University, so we are the most comprehensive option you can find.
Because we are a specialist training centre with extensive experience, we have:
Facilities equipped with all the necessary components to provide comprehensive training
Classes at our spacious aerodrome.
Skycam professionals specialising in high-end filming.
Operations with real flights to ensure excellence.
audiovisual production with drones course.
What do our students think?
Check out the opinions of other students who have received the comprehensive training we offer at UMILES University.
Course content and organisation of the audiovisual drone pilot course
This drone filming and audiovisual production course is especially designed for students to master all the knowledge related with filming and the use of drones for professional videos.
This module is, in turn, made up of 3 sub-modules that are divided as follows:
Module 1: Basic concepts of the audiovisual language.
Module 2: Necessary knowledge of photography principles.
Module 3: Framing criteria for quality shoots.
This part of the professional audiovisual drone pilot course aims to put all the knowledge acquired in the theoretical modules into practice, and includes the following:
Gimbal installation.
Pre-flight drone inspection steps.
Flight planning.
Correct choice of technical equipment.
Data collection.
In-flight guidelines.
Processing of information collected by the drone.
Post-flight reporting.
Our aerial drone camera operator course is taught in person in Madrid and involves 40 hours of training, which is spread over 10 days during two weeks.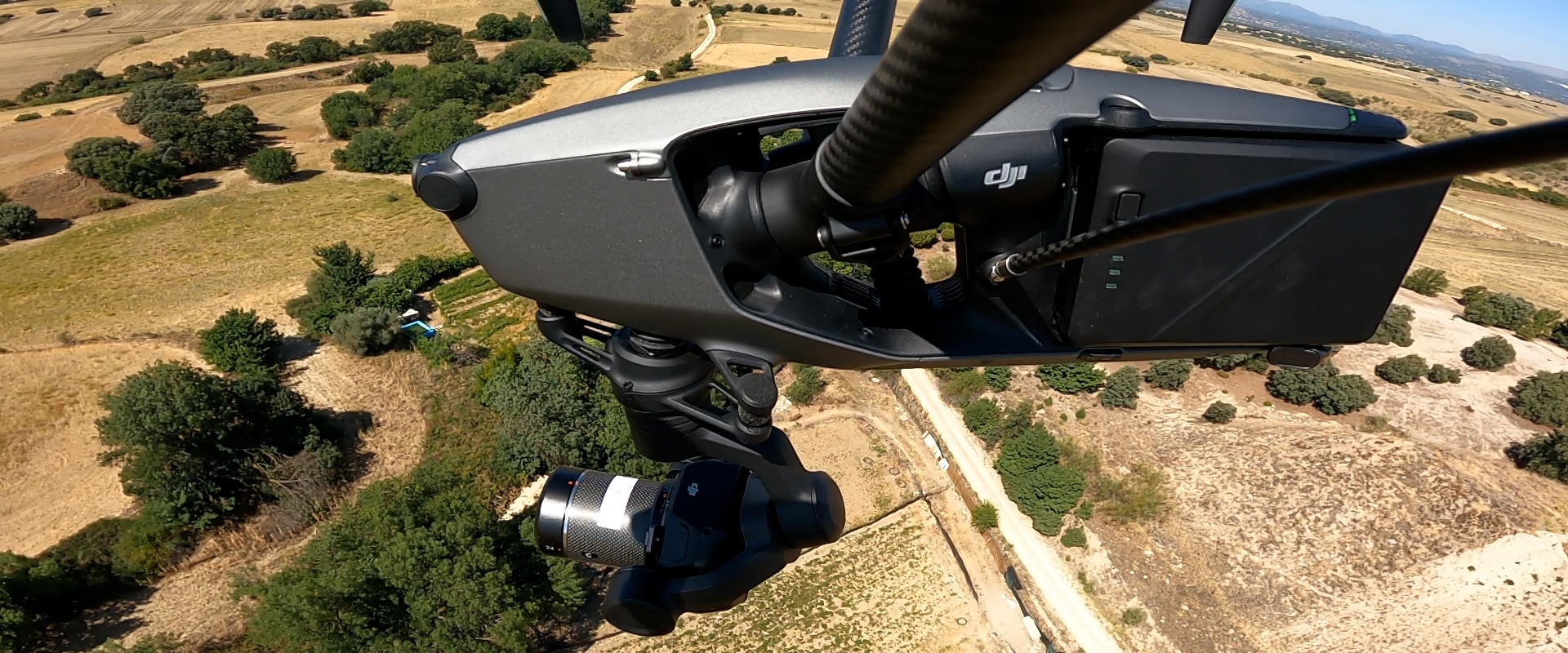 Don't miss this chance to become a professional drone pilot in the audiovisual field. Check out the price of the audiovisual drone specialist course and the dates available for the training through the forms of contact provided below.
Do you have any questions about our course? Check out this list of FAQs, where we answer the most frequent questions.
At UMILES University we are experts in Drone Courses. Below you can see our training offer:
© 2023 UMILES GROUP. ALL RIGHTS RESERVED