If you're a drone video and aerial photography enthusiast, it's essential that you have a drone equipped with a 4K camera to capture high-quality footage from above.
In this article, we'll introduce you to the best professional 4K camera drones of 2023. You will find out which drone is good for videos and which ones are ideal for high-quality photography.
At UMILES University we give you the opportunity to specialise with our Audiovisual Drone Pilot  Course, so that you can make incredible films with drones like the ones we are going to detail below. But if you want to go further, we recommend you to get information about our PROFESSIONAL DRONE PILOT COURSE.
What does 4K mean in a drone?
The term "4K" in relation to drones refers to the resolution of the camera. 4K resolution means that the camera is capable of capturing images with a resolution of at least 3840 x 2160 pixels, which provides exceptional clarity and fine detail in videos.
This translates into sharper images and vibrant colours, which is ideal for high-quality aerial photography and videos.
TOP 5: the best 4k drones
There are several features that can tell you which drone is good for photos and videos, including a high-quality camera and additional elements that improve the stability and smoothness of the footage. Here's a list of the best drones with professional 4K cameras that stand out in this category:
DJI Mavic Air 2
This drone is an excellent choice for videos thanks to its high-resolution 5.4K camera and advanced stabilisation. The DJI Mavic Air 2 features a 1″ image sensor, capable of capturing images with large 2.4 μm pixels, so you can appreciate even the smallest detail. This is a typical feature of larger, heavier drones, but in this case the DJI Mavic Air 2 weighs less than 600g, so you'll be able to fly at altitude without much hassle.
It also has intelligent flight modes that allow you to capture cinematic shots with ease and precision.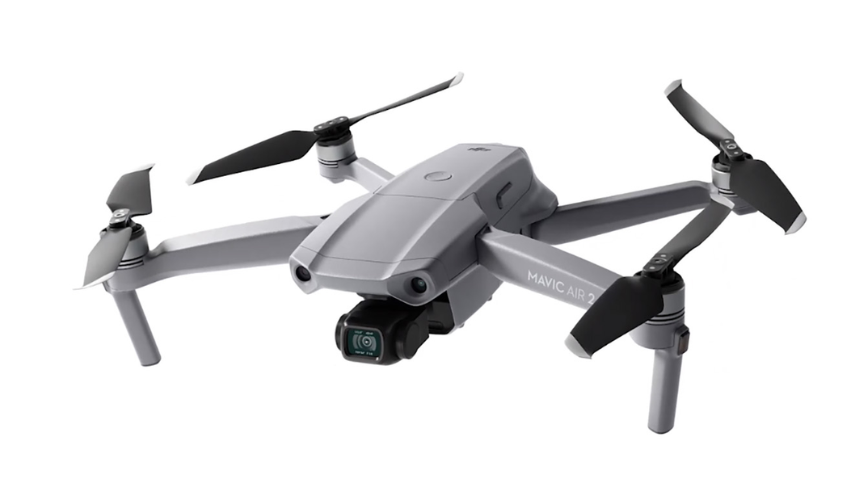 DJI Mavic 3
The DJI Mavic 3 is a professional-grade drone ideal for capturing video, offering exceptional image quality thanks to its 5.1K camera. Equipped with features such as autofocus and object tracking for impressive results, it is also one of the best drones with a follow me function.
In addition, it has a night mode function, which has been optimised for perfect filming when flying the drone at night.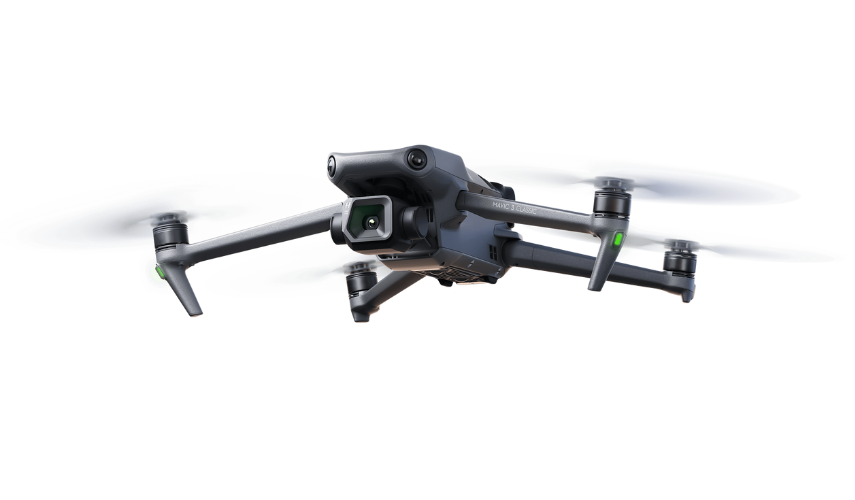 DJI Inspire 3
If you are looking for a more advanced and versatile option for working as a drone pilot specialising in audiovisuals, the DJI Inspire 3 is an excellent choice.
It's a professional drone designed for use by professional filmmakers who need to shoot complex aerial footage. It is not a 4k drone, as it has a full-frame 8K camera, and a superior stabilisation system, allowing you to get smooth and sharp videos even in challenging conditions.
It features DJI's latest image processing system, which enables video recordings at up to 8K/75 fps. In addition, it is equipped with more than 14 dynamic steps for recording in low-light scenarios, delivering the highest quality professional results.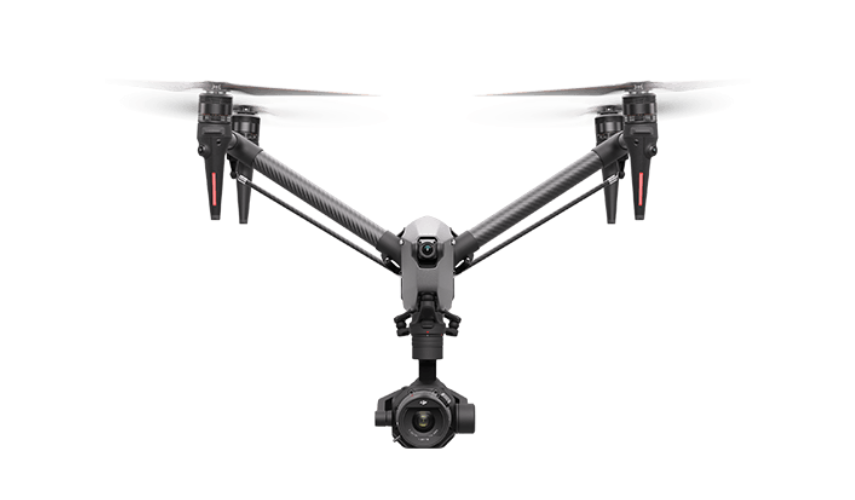 Autel EVO II Pro
This drone offers exceptional image quality thanks to its 1-inch sensor, its high resolution of 20 megapixels and the ability to record videos in 6K resolution. These features allow you to capture detailed, sharp and professional images from an impressive aerial perspective.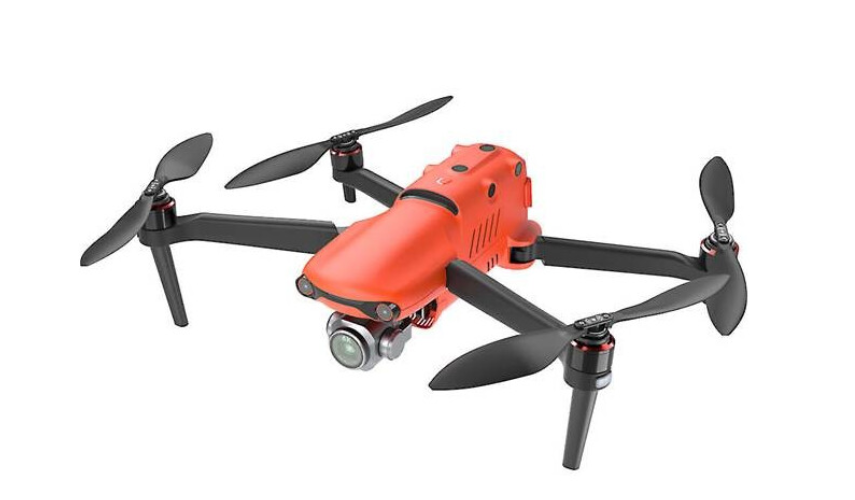 DJI Mavic Mini 3
If you're looking for a mini drone with a 4K camera, the Mavic Mini 3 is an excellent compact but powerful option. Despite its small size, it's an excellent drone with a 4K camera and GPS for video recording, allowing you to capture sharp images with true colours no matter what time of day it is.
This is one of the cheap, quality 4K camera drones you can find on the market if you want to get started in the professional video recording world with this type of device, as it will allow you to do professional work without investing too much.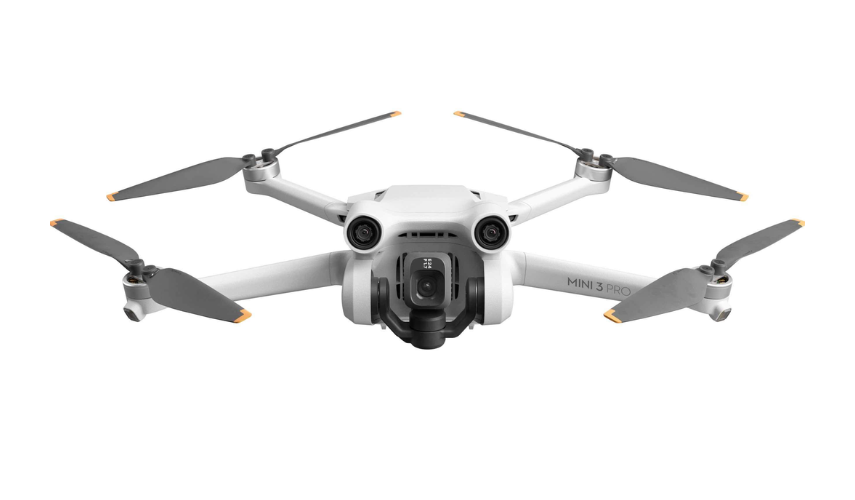 Now that you know the characteristics of these 5 professional drones, you can choose the most suitable one for your needs. Which one do you choose?