Professional Drone Pilot Course + Specialization Modules
STS + radio operator training package promotion
Train at the best school to enter one of the most high-profile sectors, and obtain all the certificates you need to become a professional drone pilot
Part-time attendance
Madrid
Subject to student availability
Professional course
7 months
Specialisation modules
2 weeks
Personalised
Request information

UMILES University is an organisation recognised by AESA to provide Standard Scenario Training for UAS Pilots, which also offers specialist training modules in each sector.
We have duly qualified instructors and examiners with years of drone experience.
Private aerodrome: this space enables us to carry out practical flying sessions every day.
Personalised practical flying sessions: all flying hours are with an individual instructor, and will not be performed in groups. This enables you to make the very most of your hours of training.
In-house material: all the material used during practical flying sessions is provided directly by UMILES Technologies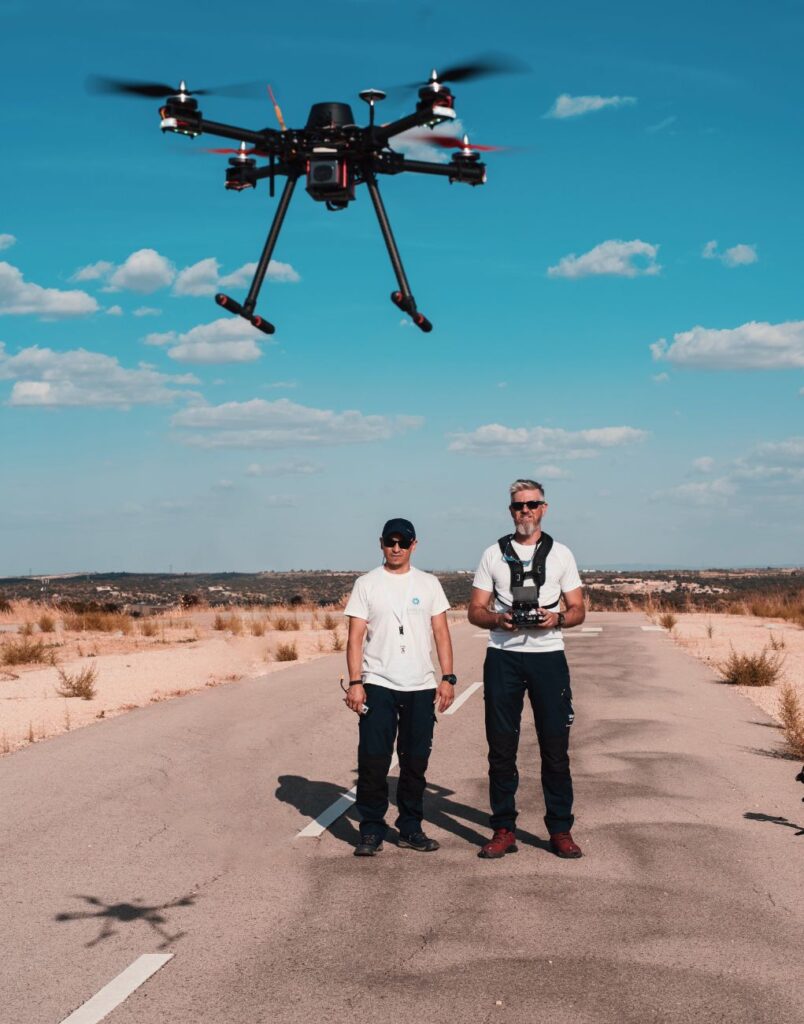 Specialization modules for Drone Pilots
ILUMINA EL CIELO A TU MEDIDA
Established in 2016, UMILES is a provider of unmanned aircraft services, the core business of which includes drone operations, as well as manufacturing, entertainment, sales, maintenance, training, technical consulting, and commercial services.
Its six business lines offer bespoke 360° services both nationally and internationally. Focused on operational quality and service excellence through innovative solutions, it develops and manufactures its own drones for in-house supply and for third parties.
UMILES also owns the executive aviation company 4uJet, which offers short- and medium-haul services for passenger transport and organ transport for transplants.
The combination of the two worlds along with the entry of a new player, Tecnalia, as a technology partner has enabled them to take a step further in boosting urban mobility through the development of the UMILES Next Mobility area.
The drone market will grow rapidly in the coming years *Consutora Droneii
Increasing demand in the drone sector in the coming years
Students trained at UMILES university find work within the first 6 months
© 2023 UMILES GROUP. ALL RIGHTS RESERVED