Want to become a professional Emergency and Security drone pilot?
Emergency and Security Drone Pilot Course
Security is one of the cornerstones of any emergency and rescue operation, so drones have been effectively incorporated as potential life-saving tools.
If you want to become one of the operators involved in this valuable activity, don't miss this chance and take this emergency and security drone pilot course at UMILES University.
If you want to learn how to use drones in critical situations, improve your security skills, and respond effectively in emergency situations, this course will interest you. Reserve your place and master the necessary techniques while obtaining your approved certificates.
From 06 February to 26 February.
From 09 October to 29 October.
From 12 February to 03 March.

The most comprehensive emergency drone course in the market
This alternative offered at UMILES is more than just a private security drone course, as it is a comprehensive training scheme that includes the different areas of drone activity in security, salvage, rescue, and emergencies.
This will provide access to valuable training to work in all these activities, with the certificates approved by the official bodies in the field, along with a number of valuable benefits:
Over 50 hours of training with practical and theoretical content.
Real operations in controlled and supervised areas.
Classes at a private aerodrome with expert professionals in each area.
Certificates issued by UMILES University after successfully completing the course.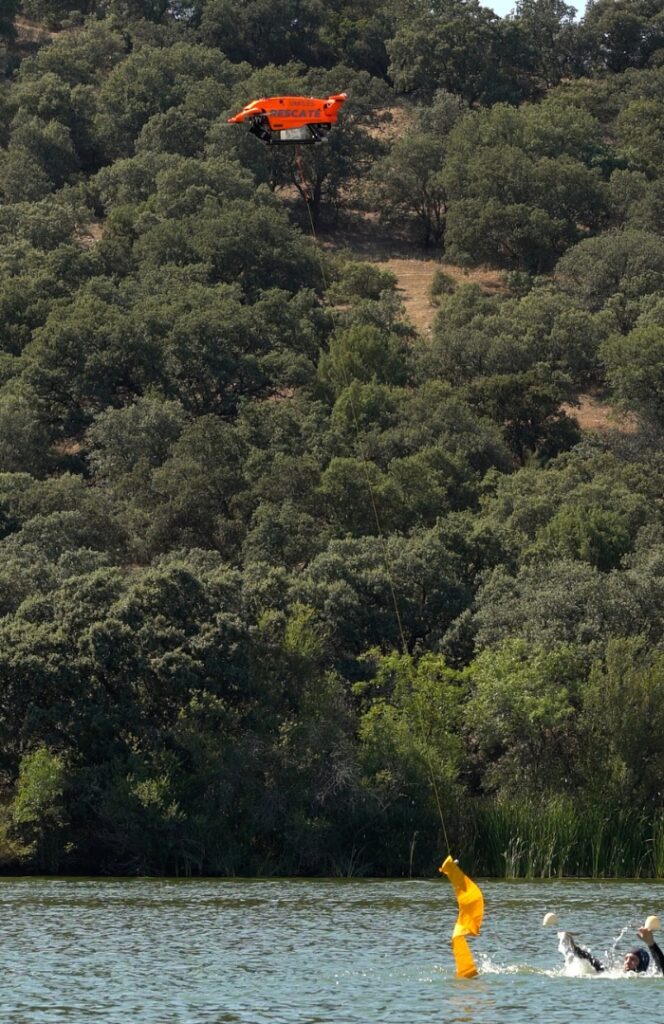 Become a certified drone pilot
On passing our course, you will be able to work professionally in handling drones in emergency situations and in rescue efforts, thanks to the specialist training you receive at UMILES University.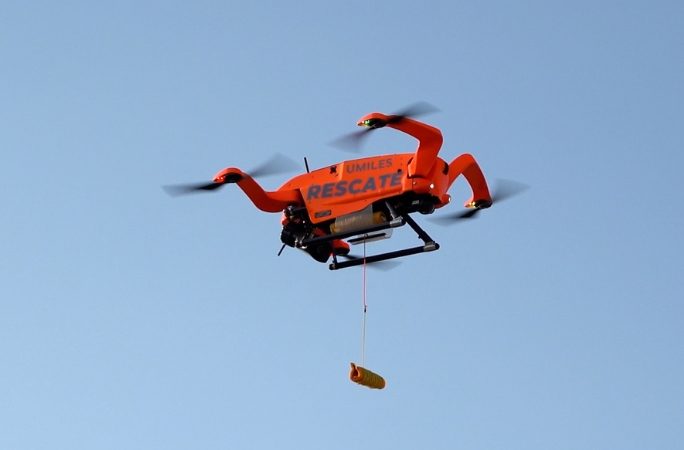 You can become a drone pilot in the emergency and security forces capable of performing all kinds of civil protection, rescue, fire and emergency operations using drones.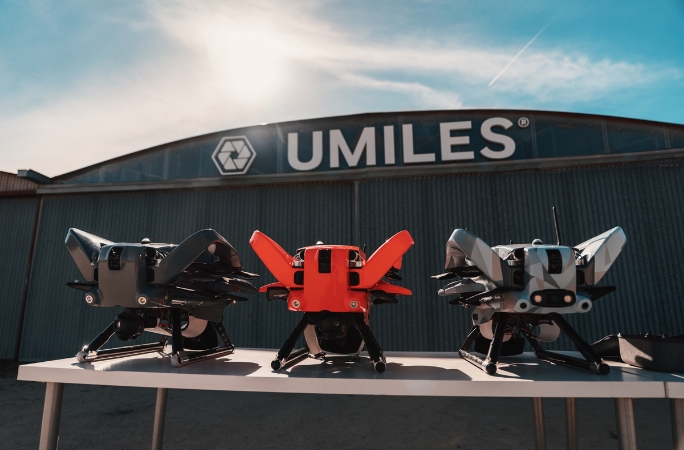 Want to work as an Emergency and Safety drone pilot? Call us on 91 113 89 88 and reserve your place now.
Why choose UMILES University?
UMILES understands the importance of drones in search and rescue, and any other type of emergencies to be solved, and has prepared a comprehensive program that enables the UAV pilot to become an expert to operate efficiently and to help save lives.
We also have everything you need to receive high quality training, with a wide range of benefits for students:
Classes with professionals who have extensive experience in rescue, surveillance and security operations.
Well-equipped classrooms to offer all the tools with which students must be familiar.
Own aerodrome with the full support of safety professionals.
Adapted locations for controlled simulations in emergency and security situations.
What do our students think?
Read about the experiences of the students we have trained at UMILES University through the different professional and approved courses for drone pilots we have to offer.
Course content and organisation of our emergency and security UAS course
This course was designed by the specialists at UMILES Global Solutions, who were responsible for developing the security and rescue drone "SATURNO", which is 100% Spanish-made.
The course is taught entirely in person in Madrid, divided into 8 theoretical training modules, and a phase of practical work that includes simulations in real yet controlled environments.
This is the first part of the course, which covers all the knowledge you need to become an expert and support the different security and emergency operations. It is divided into 8 sub-modules:
Module 1: PAS, PMA, emergency-disaster zoning, drones in emergency plans.
Module 2: Public and private security, rescue, firefighting, and appraisal reports.
Module 3: Symptoms of combat stress, survival, and stress management.
Module 4: Anti-drone systems.
Module 5: Flight planning, drone software, and reporting.
Module 6: Theoretical knowledge of operations in emergency and private security situations.
Module 7: Thermal camera and command post streaming (thermograph), fires.
Module 8: Search and rescue.
In this stage, students must put into practice all the knowledge they have acquired during the 6 theoretical modules, in the following scenarios:
Search and rescue operations.
PMA installation, Procedures.
Security and perimeter surveillance.
Rescue and Salvage.
This course is one of the most extensive of the specialisation modules, as it lasts 56 hours, spread over 14 days during 3 weeks.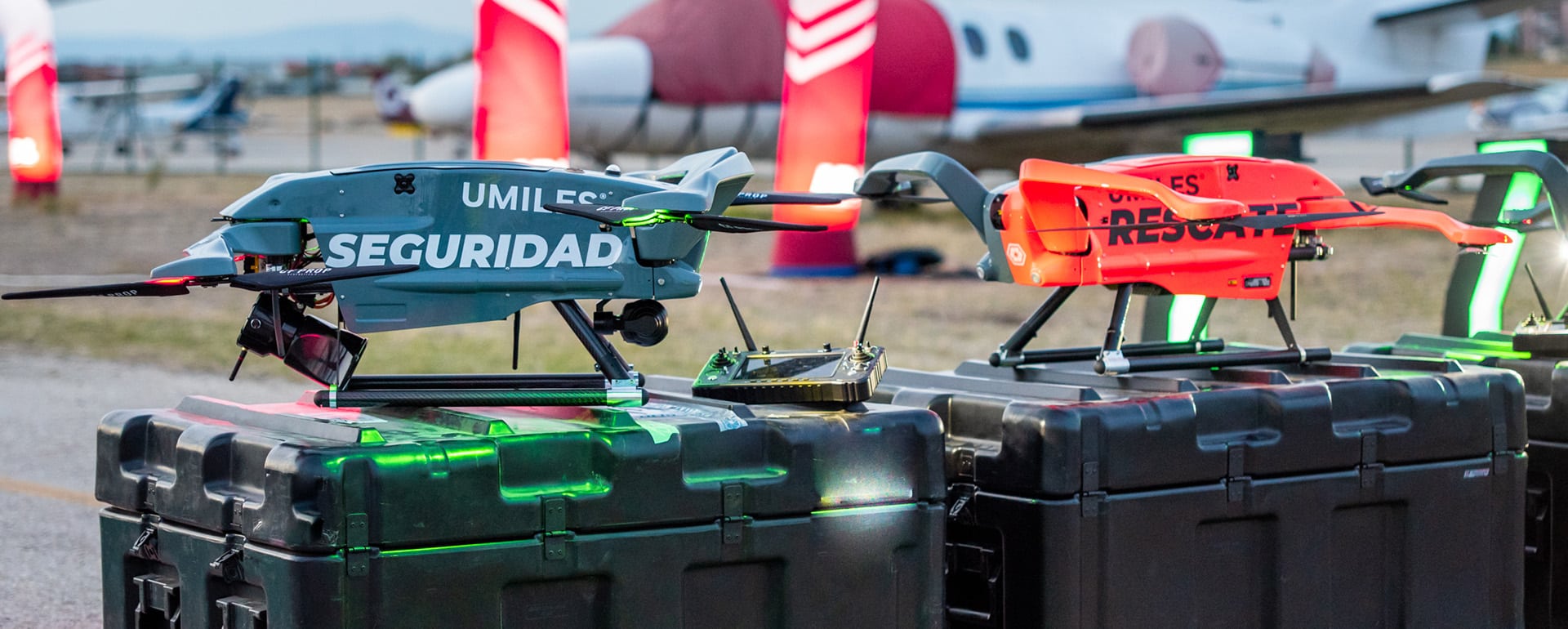 Join our team of students and become an emergency drone pilot capable of operating in real-life situations applied to security, surveillance, salvage, rescue and emergencies through special training.
Contact us for the price of the professional emergency and security drone pilot course, along with all details of the upcoming dates when the training module will start
Do you have any questions about our emergency and security drone pilot course? Check out this list of FAQs, where we answer the most frequent questions.
At UMILES University we are experts in Drone Courses. Below you can see our training offer:
© 2023 UMILES GROUP. ALL RIGHTS RESERVED